Cache Test
We are a strong voice for LGBTQ domestic violence victims and survivors, working to end domestic, family and intimate partner violence and abuse within LGBTQ communities.
Our Story
The LGBTQ Domestic Violence Awareness Foundation is a charity comprised of a collective of passionate volunteers, desperate to shine a light on an epidemic that's been plaguing LGBTQ communities for far too long.
Although limited, research has indicated that over 60% of LGBTQ people have experienced domestic, family and intimate partner violence. This needs to change! On top of that, there is a fundamental lack of awareness, representation and understanding that this abuse is so prevalent. Because of this, LGBTQ people feel unseen and often have limited resources to draw from to get help.
It is the ambition of LGBTQ Domestic Violence Awareness Foundation to confront these issues and to advocate for necessary changes in both the visibility of LGBTQ people's experiences and the quality of response they receive when reaching out for help. We aim to create change and bring greater awareness to the issues to ensure that all people no matter their sexuality or gender identity can feel seen and believed and receive safe and inclusive support.
To ensure that every victim's voice was heard, in 2020 with the assistance of DVConnect and the Queensland Council for LGBTI Health, Ben Bjarnesen established the inaugural LGBTQ Domestic Violence Awareness Day to raise awareness of Domestic and Family Violence in LGBTQ communities in Queensland, Australia. The campaign quickly gained support both within Australia and overseas with many high-profile figures showing their support for the day including Former Governor-General of Australia, The Honourable Dame Quentin Bryce AD CVO and the Prime Minister of Australia, The Honourable Scott Morrison MP.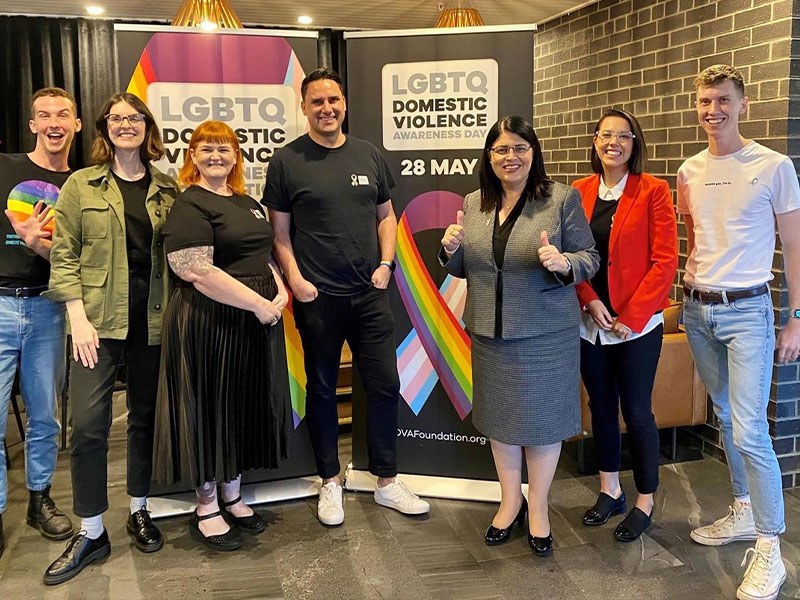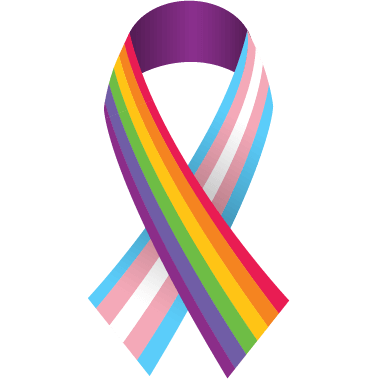 After the success of the 2020 campaign, Ben went on to establish the LGBTQ Domestic Violence Awareness Foundation in 2021.
"Thank you for getting the word out there about domestic violence in gay relationships. I was in an abusive relationship many years ago but I didn't realise it was that until I heard you speak and reflected on that relationship. Thank you for opening my eyes to this issue and no doubt you are doing the same for many others. It makes me shudder sometimes when I now think that I just suffered through the relationship not knowing what was happening at the time."
Domestic Violence Survivor
Meet Our Board
Thanks must go to our board members for their incredible support and for volunteering their time to make LGBTQ communities safer for everyone.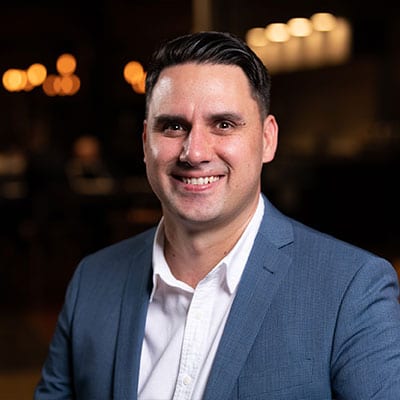 Ben Bjarnesen BM
Founder and Managing Director
Ben Bjarnesen is a passionate educator, campaigner and speaker who believes that all people, no matter what their sexuality or gender identity, deserve the right to live free from domestic violence and abuse. In 2020, he founded the LGBTQ Domestic Violence Awareness Day and has worked tirelessly to raise awareness and stamp out domestic violence in LGBTQ communities.
Read More
Ben is an operational Police Officer, on the Board of Directors for DVConnect Ltd, and volunteers as the Regional Coordinator of the Queensland Police Service LGBTI Liaison Officer Program. He became a fierce advocate for improved services for LGBTQ victims and survivors of domestic violence after he experienced abuse within a same-sex relationship and discovered a huge gap in services.
A 2016 Churchill Fellow, Ben travelled to the USA, Canada, UK and the Netherlands where he discovered best practice solutions for Police Departments to enhance the way they respond to domestic violence in LGBTQ communities and the critical need for LGBTQ inclusive support services. He has since been actively involved in advising government and non-government organisations internationally on a range of initiatives designed to improve service delivery to LGBTQ communities.
Ben is an awarded educator and campaigner. In 2020 he had the honour of being inducted into the Queensland Government Domestic & Family Violence Prevention Honour Roll.  He was also named a 'Human Rights Hero' by the Australian Human Rights Commission and one of Australia's Outstanding 50 LGBTI+ Leaders by Deloitte, Google and Energy Australia. Most recently he was awarded the International Association for Chiefs of Police '40 under 40' Award for his commitment and leadership in improving relationships between the police and LGBTIQ communities. He has also been named as one of the top 50 most influential and inspiring LGBTI Australians by Cosmopolitan Magazine for his work in this area.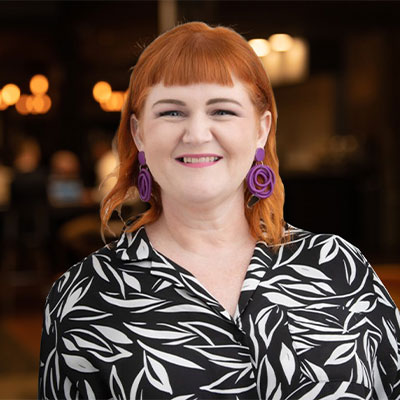 Beck O'Connor
Deputy Managing Director
Beck is a queer feminist who is passionate about ensuring the safety of rainbow families and community. She has dedicated her professional career to social justice; championing LGBTIQ visibility through her work in adult, child and youth mental health, specialist domestic and family violence support and advocacy, women's health, community development and child protection.
Read More
Beck is the CEO of
DVConnect
, Queensland's 24/7 domestic violence crisis response service and sexual assault helpline. Her primary focus is on ensuring the safety, choices and diverse life experiences of people impacted by violence are acknowledged and respected.
From way back in the 90's, Beck was an active campaigner for LGBTQ rights. She was the Managing Editor for BrotherSister, Queensland's then leading independent community newspaper for lesbian, gay, bisexual and transgender identified people. In a time before the world wide web, Beck was entrusted with a significant responsibility to ensure LGBTQ people, especially those in regional areas, had an accessible way to connect with culture, art, music, politics, health information, safe services and events!
Beck was one of the first openly lesbian-identified foster carers approved by the Queensland Government and was active in the Queensland Gay and Lesbian Rights Lobby and Queensland Pride Collective. She currently sits on the National Sector Advisory Committee for 1800RESPECT, Stopping Gender Violence Advisory Board for QUT and is a member of the Queensland Government's CALD Domestic and Family Violence Prevention Roundtable Advisory Group.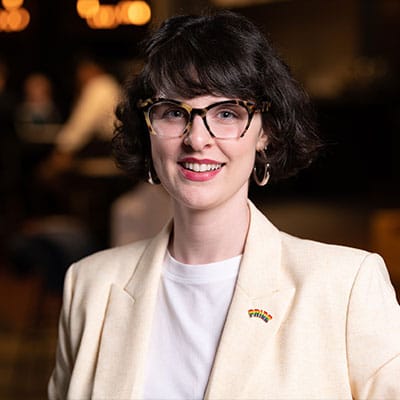 Sami Stewart
Company Secretary
Sami cares deeply about many things. Her partner, dog, family, plants, work, and the LGBTQ+ communities she is part of and advocates for. With a career that started in the music and entertainment industry, Sami retrained to find work that aligned with her values and created opportunities to make a difference for diverse communities.
Read More
Her professional experience includes roles working in sexual health, HIV, alcohol and other drugs, and LGBTQ+ inclusion.
Sami currently works as the National Viral Hepatitis Program Manager for the Australasian Society for HIV, Viral Hepatitis and Sexual Health Medicine and leads workforce training and capacity building, resource development, and policy and advocacy projects in the viral hepatitis space. She is committed to increasing visibility for LGBTQ+ communities experiencing domestic and family violence.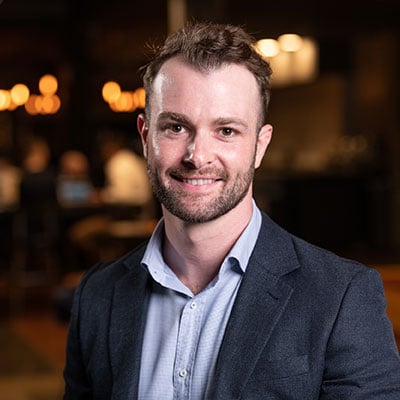 Jay Greensill
Director
Jay Greensill is a diversity and inclusion professional with a marketing and communications background, passionate about LGBTQ inclusion and support in the workplace.
Read More
Working with PwC's diversity, inclusion and wellness team, Jay designs and facilitates inclusive behaviour and leadership workshops both internally and with clients. Jay is an LGBTQ advocate and leader within the firm, harnessing the power of PwC's inclusive networks to agitate for change and organisational culture. Jay works to improve the lived experiences of LGBTQ people in workplaces through mentoring and leadership development.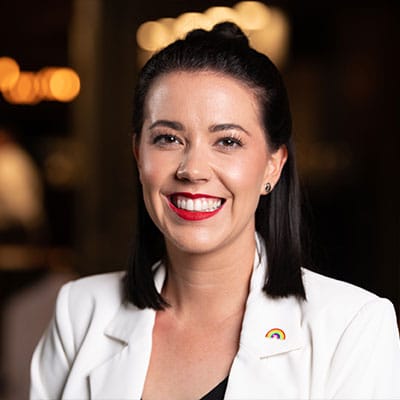 Kristen Watt
Director
Kristen Watt is the Foundation's in-house legal expert. By day, she is the Senior Legal Counsel for the National Heart Foundation of Australia and is passionate about the not-for-profit sector and improving public health and well-being.
Read More
Kristen is a vocal advocate for equality and LGBTQ community rights. She is passionate about ending discrimination and promoting diversity, inclusion and safety for LGBTQ people both in the workplace and in the community.
Kristen began her legal career in private practice (commercial litigation) before moving in-house within the resources sector. Whilst in the resources sector she was nominated as an Exceptional Young Woman in the Queensland Resources Sector and for the National Association of Women in Construction's Diversity Award.
Since moving into the not-for-profit sector, she has twice been nominated as Not-for-Profit Lawyer of the Year at the national law awards. In her spare time, Kristen has spent time as a volunteer counsellor at Diverse Voices and as a mentor for Out for Australia.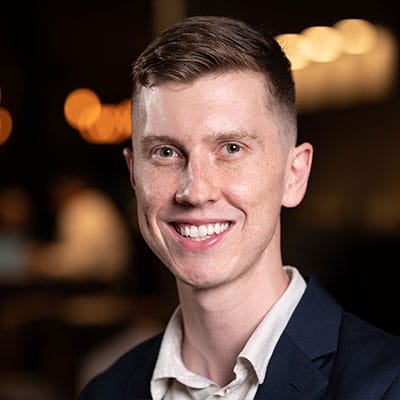 Brendan Hahne
Director
Brendan Hahne is a media and public relations professional with a passion for harnessing the influence of social media to tell powerful human stories.
Read More
Working in the Queensland Police Service's (QPS) Media and Public Affairs team since 2017, Brendan has a strong focus on building community engagement and providing timely and immersive public safety messaging.
Brendan was the project lead behind the QPS 2019 'One Step Better' campaign which illustrated the complexities serving LGBTQ officers face as they continue to bridge a divide between themselves, the Service, and the community.
Currently working in a reactive media role, Brendan sees firsthand the scourge of domestic violence and is committed to working towards its ultimate eradication from our communities.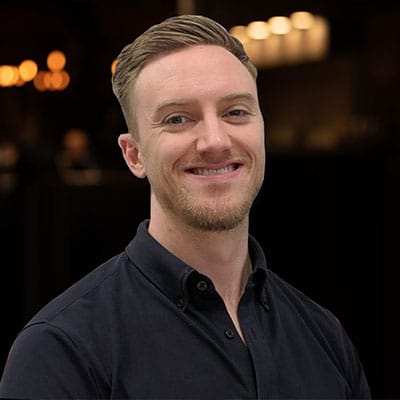 Dr Rhys Young
Director
Dr Rhys Young is a General Practitioner with a passion for creating a safe space to serve the LGBTQ+ community. He believes that in order to provide good healthcare, people need to feel comfortable and empowered to be their true selves.
Read More
Rhys is a passionate educator to the next generation of doctors and general practitioners. He believes that healthcare professionals need to recognise and understand the important relationship they have with LGBTQ+ people.
The medical profession has often been a source of pain and discrimination for queer folk. Rhys takes pride in 'working from within' to help undo these wrongs.
Angus Lonergan
New South Wales
Ali Khan
Australian Capital Territory
Kristina Duncan & Adele Aria
Western Australia